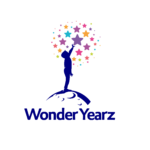 If I were allowed to change one thing about my school life, it would definitely be an active participation in sports. Fortunately, or unfortunately for the larger part of my schooling (i.e. until 8th), I was given to understand- you opted for sports only if your academic grades were not too good. And, I was one nerd back then 😊. Even though I changed schools later and those schools emphasised a lot on multi sports, but I continued the previous trend; not just my school life, but until I was 25 years! Thus at 25, began my introduction to Fitness, when I did the most obvious thing- joined a Gym. It has been good 14 years from then & I can say, it was the best thing to have happened. One thing led to another and got to experience a huge variety of work out. I am glad how fitness is a part of lifestyle now.
I met many inspiring people in this journey, who got me addicted. I found like-minded people; crazy, if I may say so- who felt adrenaline rush in high intensity cardio, who felt a sense of achievement in soreness post work out, who wanted to run in the wee hours of a Sunday morning to Marine Drive rather than having a relaxed laid back weekend. They helped me run multiple events- from 5Ks to a full marathon. It was not easy- I almost fainted post my first 1 km practice run at the Race course 😊. Running has had a great influence ever since. Like any other sport, it makes you determined & focussed to say the least. And, unknowingly, you start imbibing those learnings in your real life too.
Happy Realisation: Why wait that long? Why not begin early?
You can include physical movement or activities as soon as you start moving; in fact, experts say as soon as you start crawling. It is advisable to have physical activity for 3 hours every day for toddlers. As they grow by an year or two, more the better. They should not be inactive for longer periods (unless they are asleep), as it affects their health and development. Both the certifications done in the areas of Kids' Fitness taught me following things in common:
If you start early, you are likely to stay active at all stages of your life. And, as an adult, we all know what it means and how beneficial is that. The most common ailments today, be it physical or psychological, find their root cause in a poor lifestyle. It is unfortunate that lifestyle diseases now not only affect adults, but also children.
More the physical activity, better the development of a child- not just physical, but also emotional, social and cognitive. Research shows that social benefits of exercise outweigh the physical benefits (physical benefits are only about 20% in comparison). 
 Exercising 'right' is important as it helps in developing muscle strength, strengthening bones, decreasing body fat and improving cardio capacity. Not to forget, it is the most potent & underutilized anti-depressant and it's FREE
Likewise, an active sport participation early on in life, will have similar or larger benefits as your child grows
However, in all this, do not forget the FUN element, and I can not emphasize that enough. Make everything a game for them and they will be self-inclined to pursue it. Where exercising will only help to improve technical & physical aspect, playing game will involve all components of what any team sport is composed of, i.e. mental, physical, technical and tactical . Ofcourse as working parents in Mumbai or anywhere, it does not leave you with much time or energy to engage with them but given the benefits attached to it, it is indeed worth it.
(Ps: You won't be able to match up with a child's energy level, so do not get disheartened- just PLAY along and de-stress yourselves with that infectious energy)
Priyanka Chaturvedi, Founder- Wonder Yearz
(Wonder Yearz is an initiative to promote fitness amongst children so they can reap the benefits of a lifestyle that is active, healthy & fun. We are focussed on children from the age of 3 to 12 years.
At Wonder Yearz, we design work out for children based on motor skills, fundamental movement, calisthenics & mindfulness)