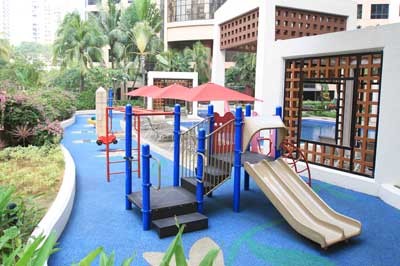 I have been wanting to write this article from last few days, ever since the lockdown extension news came up infact.
My due respect to the health workers, frontline team, essential services, working mothers, any corporate executive who is stretching him/herself to keep the machinery of his/her company going or people who lost means of livelihood. But, in this entire episode of Covid-19, little kids have been equally unsung heroes (ines). Initially, there was a lot of excitement. They felt good getting time from their parents, playing with them, and the biggest one, when they all got promoted to next division without any exams (I never got that lucky 😊). However, we are long past that stage now. It is more than 60 days (India) on an average for kids being Indoors. Online studies, no schools, no friends, limited interactions, no play dates, no weekend outings, negligible physical activities and all the anxiety around Covid. Their whole world has turned upside down. Very difficult to even imagine what goes on in their minds in times like these, because now the parents have gotten even busier.
I have been engaging with a lot of kids lately, across age bracket (4-12 years)- whole of this month- over online fitness sessions. I am doing 30-40 minutes sessions covering variety of work outs, basic cardio, freestyle, fundamental movement, motor skills etc. But to my surprise, simplest exercises like running in the room or fast feet on the spot or jump rope give them broadest of the smiles. Some of the kids take off like a rocket, when you tell them to run- leaving me to stare the screen and calculate the speed at which they are running 😊. Clearly, the default setting option of a child is to play and be active. At times, there are kids who are only wanting to talk in the class in every break – just another way of expressing. I have been feeling good engaging with them. I get a sense, it is a fun hour for them, seeing so many kids alongside, resuming their usual play evening for that much time, doing some physical activity and likewise. You pick up any study in this regard and they all confirm that children over 5 should be physically active for at least 60 minutes every day (the younger ones even more). It doesn't have to be a structured sport – anything that gets them up and moving will do. It ofcourse has the most obvious benefit of building immunity.(Read here what benefits fitness has for kids: https://www.linkedin.com/pulse/kids-fitness-starting-early-key-priyanka-chaturvedi/)
And, Lockdown followed by Monsoons (atleast the way it rains in Mumbai) means kids are home bound for few more months easily. So let's all do some good to these kids. Take out 30 minutes (somehow) and spend that time working out with them. Choose activities your child likes and that are fun. I am sure there are plenty online work out video available, whenever you run out of ideas. I have been using this hashtag lately for my class work out videos- #homeisthenewplayground
Home is the new playground; keep moving, stay active! .
Priyanka Chaturvedi, Founder- Wonder Yearz
(Wonder Yearz is an initiative to promote fitness amongst children so they can reap the benefits of a lifestyle that is active, healthy & fun. We are focussed on children from the age of 3 to 12 years.
At Wonder Yearz, we design work out for children based on motor skills, fundamental movement, calisthenics & mindfulness)